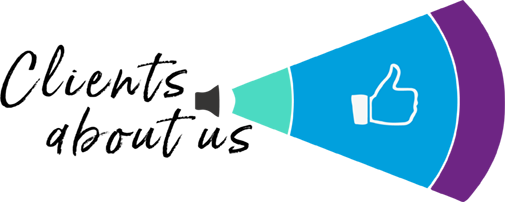 "TBA PRO: team is consisted from excellent professionals and their programs are highly engaging. Only now I'm realizing that our company is a big family!"
"This workshop surpassed my expectations. Compliments on organization and work methodology. It was very interesting and time flew by. I'm feeling very positive and looking forward to future cooperation."
"Personally, I think this was one of the most interesting lectures, without stress or pressure, which means I'm very satisfied. It was great! :)"
"I find it interesting how at the start of team building we thought completing the tasks would be impossible, but in the end with teamwork we did a good job."
"As an employee in sales sector, I consider this training very useful for all areas of my work. Compliments to TBA PRO: team."
"I'm happy I was able to see old friends and colleagues, but also to meet new ones. All team members thrilled me, especially the ones I just met."
"I'm thrilled how the team clicked and everyone worked together, even though teams were created by random selection. We didn't know everybody from the start, but we distributed tasks and assignments without problems, took care of each other and completed our goals without issues."
"We expect more of these workshops in the future. They are very useful for financial and technical sector in every segment, especially for those working in teams."
"I'm pleased with the workshop. Through fun we learned the importance of team work."
Social responsibility
TBA PRO: is helping Centar za kreativno odrastanje from 2010, non-profit association acting from January 2008, led by experts with years of experience working with children, teachers and parents from elementary schools in Bosnia and Herzegovina. With goal of enriching cultural content in lives of vulnerable children and involvement of community in financing this program, we are volunteering every year on organization of Festival Dječijeg Osmijeha. The goal is to allow vulnerable children opportunity for developing creative potential in culture, music and sports.
With media help, brochures and promo material, Festival is a great opportunity to draw attention to socially vulnerable children and their hard economical position, and to promote results of the financial program Stipendija za sretno djetinjstvo. It also gives an opportunity for local communities to learn and get involved in the program.
Program is supported by over a hundred of legal entities and individuals which have provided hundreds of one-year scholarships for the care of children. They regularly receive money needed for food, clothing, shoes, school supplies, medical care...
We think that it's our social, as well human obligation to continuously work on improving the rights and living conditions of socially vulnerable children, and draw attention to this issue. Another goal is strengthening the capacities of local communities and improving position of children.
We encourage you to support Centar za kreativno odrastanje in this humanitarian mission and become a supporter and a financier for a child. Your support will mean so much more to them! You can find more information about this program at http://kreativnoodrastanje.org/